Roussanne Vertical
Limited - Only 50 available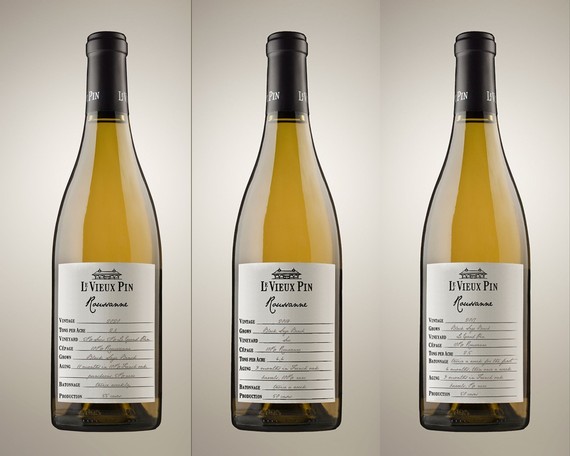 Roussanne is a complex white grape variety. Many winemakers wouldn't want to touch it with a 10-foot pole. It is late-ripening making it more disease prone as we get later into the harvest season. Finicky they say, a lot of labour in the vineyard is needed to coax out its beguiling aromatics, but here in the South Okanagan, our unique climate still allows this noble grape variety to hold it's acid while maintaining its amazing oily texture. Rhone in origin, we normally blend Roussanne with Viognier and Marsanne to create blends like Ava and Cuvee Doree, but in special years, when we find a barrel that deserves to be on its own, we bottle it as such. This is Roussanne standing tall, 100% varietal. Here is your chance to experience it in its pure South Okanagan form.
This vertical includes 3 different vintages:
2x 2017 Roussanne - The nose is subtle, but the palet is expansive, rich and round, flowery, grapefruit pith, great length
2x 2018 Roussanne - The nose is mineral, green tea meets apricots, meets spice, flowery, and amazing texture.
2x 2019 Roussanne - The nose is youthful and vibrant with flowery, honeysuckle, grapefruit, a beautiful rich palate.