Intensivo Olive Oil 500 ml
Tondea Iblea - Sicily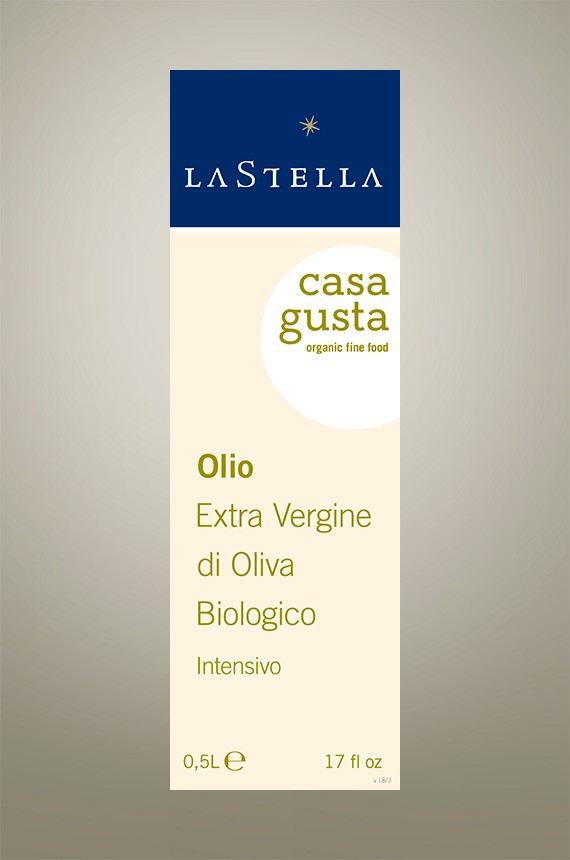 NOTES
LaStella and Italian/German Organic and Biodynamic fine food merchant Casa Gusta (supplier to many of the top Michelin star institutions throughout Europe) came to meet by good fortune and only years later started working together after gaining mutual respect and appreciation for each other's craft. We are friends first before partners.
Since 2010 we have been working with the fine folks at Casa Gusta to bring you the best of Europe's fine foods for your enjoyment. 'Intensivo' is regal olive oil with great depth and power. The equivalent to the winery's flagship wine: Maestoso "solo" Merlot.
The olives for this vintage come from an ancient olive grove in Sicily. There were multiple dates for harvesting in October. Various picking stages give the oil different but complementary qualities that provide balance and harmony. The olives were individually hand picked, directly pressed by mechanical extraction, cold pressed and then bottled under argon gas to protect against oxidation. No compromises are made and the result is a fresh, full-bodied olive oil with an intense and complex bouquet hinting at artichoke, fresh cut grass, tomato stems and abundant notes of peppercorn.
Although there has been a global shortage of olives appropriate for making extra virgin olive oils, the strong relationship and like-minded philosophy between the winery and their Italian sources helped in making this small production of olive oil possible.
Food Pairings
Finishing oil for salad, dark meats, soups and bruschetta. Burrata soaked in Intensivo with a drop or two of Balsamico Tradizionale, and spooned over crostini is a favourite of ours and will tantalize your senses.