2017 Allegretto
Pie Franco Merlot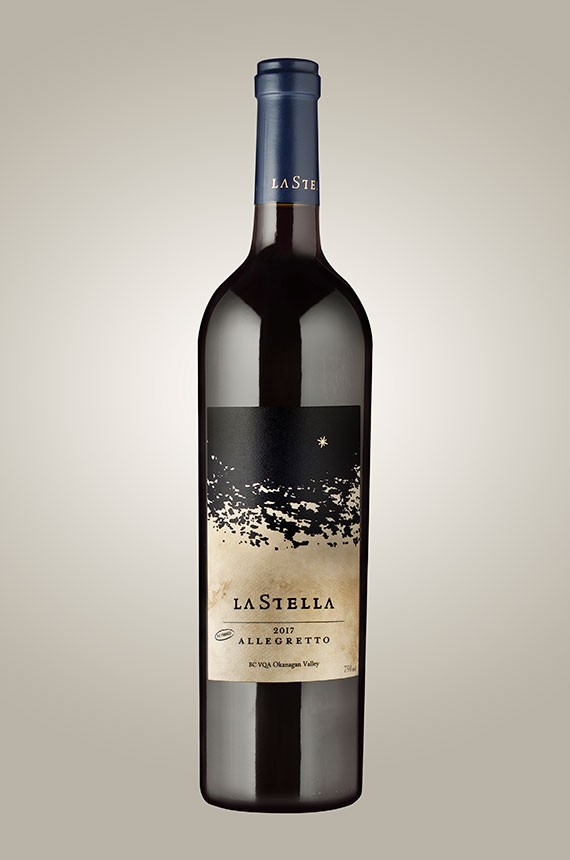 Club Only - Please sign in to Purchase - Limited Max 3
Allegretto IN 7 WORDS
Cherries Plum Herbaceous Mineral Chalky Vibrant Elegant
Winemaker's Notes
Allegretto or a medium brisk and playful tempo is a very special single vineyard wine we call a true Merlot. The vines are planted on their rootstock (pie franco) in white silica sand (what glass is made out of). With every vintage, we are rewarded with trueness and transparency in the flavour that is not seen elsewhere. We also believe the white silica sandy soil of this vineyard contributes to the elegant style of this wine.
2017 Allegretto is a classic medium+ body single-vineyard Merlot. A wine that makes its presence known both on the nose and on the attack. Mostly integrated round tannins and a melange of red and black fruit approach you in poise. Raw cacao nibs, wild desert herbs mingle with the fruit and delicate dusty earthy notes; while the past few vintages were all on the more structured side, 2017 vintage can be enjoyed upon release or tucked away to gain complexity and nuances to wow even the biggest Merlot nay-sayers.
Pairings
Di Carne
A classic Bistecca Fiorentina with Italian Salsa Verde, side of Tuscan White Beans and charred Radicchio or a Pistachio-Crusted Filet Mignon with Garlic Mashed Potatoes and Grilled Vegetables.
Vegetariano / Vegano
Marinated Cauliflower Steak with Mushroom Jus or a hearty Ratatouille.
TECHNICAL DETAILS
| | |
| --- | --- |
| Region: | 100% Osoyoos East Bench (South Osoyoos) |
| Vineyard: | Single vineyard: Stagg's |
| Soil Type: | White silica sand |
| Age of Vines: | 20 years old |
| Yield: | 2.3 tons/acre |
| Production: | 231 Cases |
| Alcohol: | 14.4% |
| Aging: | 17 months in French and Slavonian oak barrels. 24% new oak. |
Accolades
93 points. 4/5 value value
Being asked to imagine "your bare feet in warm sand" is a blessed opening gambit for a slower than Allegro Okanagan Valley merlot. The phrase "piè franco" is invoked and with thanks to Italian wine scholar Jeremy Parzen, "in Italian wine parlance denotes ungrafted rootstock and is often employed to designate wines made from ungrafted, pre-phylloxera vines, like the Cappellano Barolo Piè Franco. It is akin, although not derived from, the French franc de pied." This 2017 piece performed in that soil to vine movement is beautifully and dutifully paced, a deeply resonant, firm and earthbound red with both feet squarely, if magically anchored in white silica sand. You can taste the controlled lightning, a flash of metalliferous virtuoso and the "campo franco," or free field form of a vineyard-tethered merlot. The potential here is great. The lingua franca notated speaks to B.C. and to La Stella's style. Also worth noting, once again with a nod to JP, that one of the earliest instances of Piè is found in the humanist poet Politian, a.k.a Poliziano, who was from Montepulciano. This Allegretto is very reminiscent of merlot produced in the southern Tuscan appellation. A curious reference point, if only for a fleeting, piè franco moment. Drink 2021-2028. Tasted January 2021.
Michael Godel | Wine Align | Tasted: Jan 2021
Such a wine. 30ish year old own rooted [pie franco] vines in white silica sand. Canada's top merlot, yet again.
Treve Ring | Gismondi on wine