2011 Maestoso
LIBRARY RE-RELEASE: Maximum 3 bottles p/p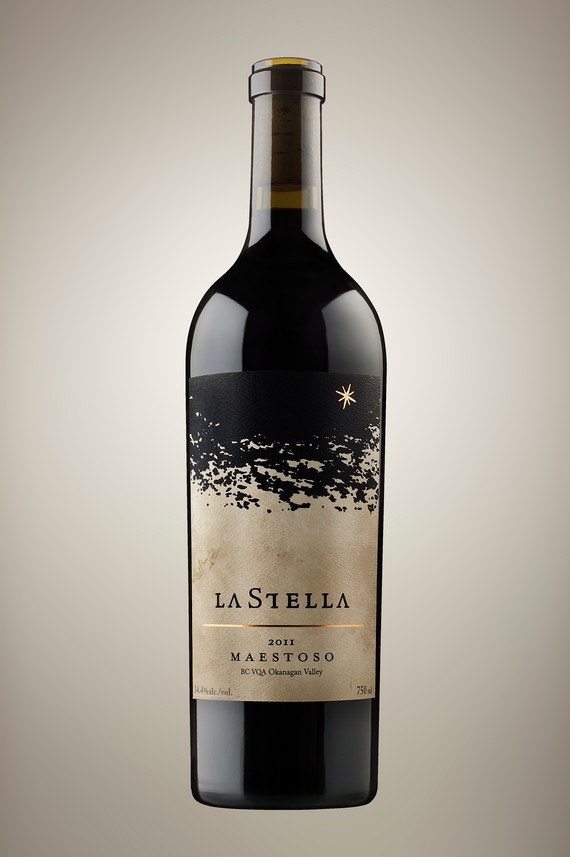 2011 MAESTOSO "SOLO" MERLOT
And then the beast – Maestoso. With such a masculine monicker, would you even expect any less? The Maestoso "Solo" Merlot 2011, is 100% Merlot primarily from the south Okanagan's Lake Osoyoos District, an area just a stone's throw from the US border that's famous for being Canada's only desert. It is an homage to the greatest of Super Tuscan wines, Ornellaia's Masseto.
Nearly opaque in the glass, Maestoso is a medley of blueberries and autumnal spices, vanilla bean, Espresso and rustic butcher shop fattiness. The tannins pack a tender punch that makes me smile, though of course, they'll mellow out with age. The finish lingers.
Maestoso is the pinnacle of Okanagan Merlot, a young Brando of a wine that shouts from the rooftops "I am what I am!" From a region known more for its Cab Francs and Rieslings, but where Merlot is the most widely grown grape variety, Maestoso is a flagbearer.
WINESHOUT | WINESHOUT.COM | TASTED: OCT 2014
2011 MAESTOSO "SOLO" MERLOT
Supremely elegant and nuanced, LaStella's flagship wine, Maestoso, proves that 100% Merlot wines can be just as memorable and complete as equally priced Cabernet Sauvignon when handled with as much care and detailed attention that the Osoyoos Lake winery applies to this beautiful wine. Disciplined vineyard practices and a precise oak ageing program attained the desired complexity and quality; producing a sublime nose layered with dark berry, plum, chocolate-mocha, vanilla toffee and warm spice aromas with an invigorating vein of menthol lifting the developing bouquet. Similar flavours follow on the richly textured and rounded palate supported by fine, ripe tannins and balanced acidity. The finish lingers effortlessly and meaningfully.
With several hours of decanting you can enjoy this wine today, though, 2-3 more years of bottle age would maximize your investment. Drink 2016-2021.