2010 Syrah
LIBRARY RE-RELEASE: Maximum 3 bottles p/p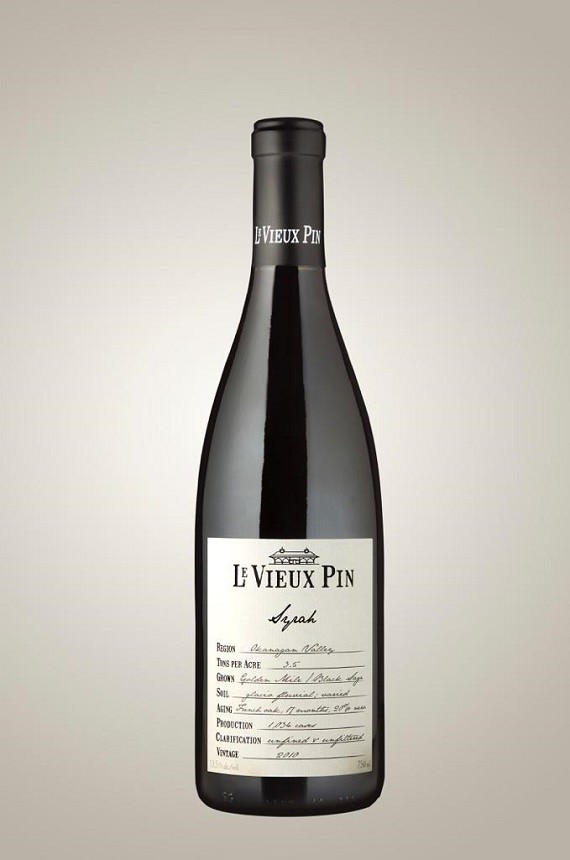 Winemaker's Notes
The 2010 growing season was challenging with cool weather and record rainfall during spring and late summer. Fortunately, warm fall weather arrived in mid-September and continued throughout October. This warm fall allowed harvest to take place under excellent conditions. Low yield in the vineyards, starting from the time of bud break, were essential to achieving good physiological ripeness in 2010. Ongoing vineyard management and rigorous sorting were the keywords in the vineyard and winery. When executed correctly the result was vibrant and elegant wines. Whites and rosés are particularly aromatic with focused, pure flavours. Red wines are lower in alcohol with higher acidity level and have firmly structured tannins. 2010 is a vin de garde vintage.While it combines elements of both the old and new world, our Syrah leans more toward what you would expect from France. The wine is nuanced, elegant and refined. Black peppercorn, grilled herb crusted game meat dominate.
Food Pairings
Centuries ago the black pepper spice trade launched voyages, wars, and epic tales; today we suggest trying a black pepper crusted New York Steak paired with the 2010 Syrah to fill the air with peppery aromas.
THE EVOLUTION OF OUR LIBRARY WINES
Nearly 6 years have gone by and this wine is tracking along beautifully as expected. As is the tendency of wines from cooler vintages, it takes some time for the acidity to integrate and for the crunchy red fruit flavours to soften and develop into hard to pinpoint complex tertiary notes. Since we last tasted this wine, more pronounced black and white pepper and marinated steak notes have developed, along with hints of dirty olive martini and the faint aroma of smoked meat. The tannins are present but round and long. The wine is on its way to the peak of its apogee, yet a few years away. This is the stage of evolution we call "developing". The full and final character is not quite formed but can be deliciously anticipated!
Enjoy now or cellar for a few more years. There is no rush or worries in keeping this beauty longer. Once it reaches the plateau of maturity, it will likely be there for another half a dozen years or more! But oh so hard to keep one's hands off of this wine now! Tasted May, 2016.
Accolades AND REVIEWS
"This is an excellent, firm yet well-appointed syrah that nicely balances fresh, lively currant fruit, great pepper, nutmeg and Okanagan sage. It has fine tension, energy and structure if not the greatest length. This is a very honest, authentic and focused syrah. No over-extraction, no over-oaking, no attempt to seduce through artifice. Some sourness and tannic grit suggest you age it for awhile. Best 2015 to 2020." 91 Points - David Lawrason
"Le Vieux Pin's syrah 2010 is a wine of remarkable freshness for the Okanagan, with a lovely lifted, white pepper, sage bush, cranberry-red current, vibrant raspberry flavour. The palate is mid-weight, balanced, with nicely integrated wood and moderate alcohol (13.5%); tannins are firm but sufficiently enveloped in fruit extract to compensate and ensure future development. Here's a wine of refinement and class to be sure, better in 2-3 years. Tasted December 2012." 92 Points - John Szabo