2010 Allegretto 375ml
LIBRARY RE-RELEASE: Maximum 3 bottles p/p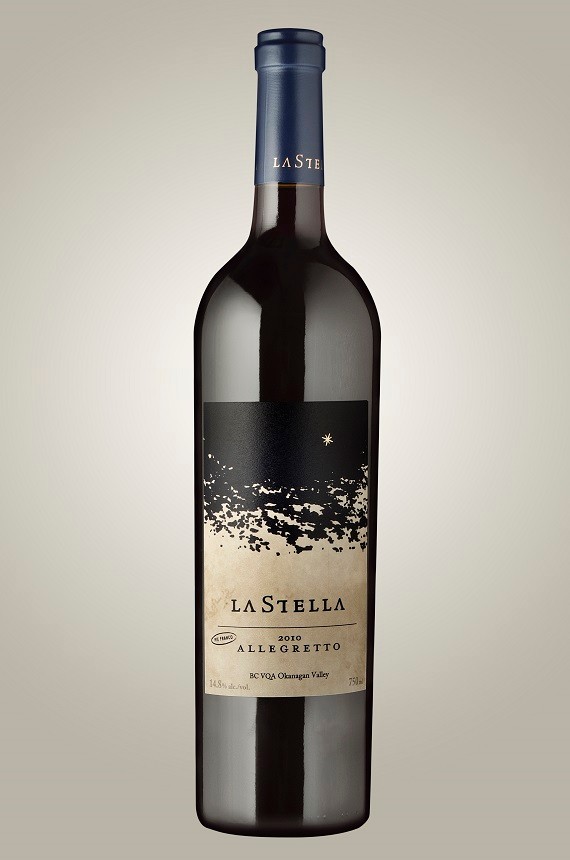 Please Note, This Is a 375ml bottle. 1/2 the size of a traditional bottle.
Winemaker's notes
We celebrate the fact that we make wine in a region where vintage variations play an important role. Atypical growing seasons are a nightmare for commercial wineries interested in making consistent but boring wines. For us, however, it defines our interest in wine.
We look forward to seeing what mother nature gives us to work with each year. It is the effects of each vintage on the finished wine that urges us to start verticals of our favorite wines and then follow their evolution and discuss their merits at tastings with friends. Allegretto is produced from a very special block of Merlot in our Stagg's vineyard in South Osoyoos. This Merlot is what we call a true Merlot.
It is planted on its own rootstock (no grafting). In return, we are rewarded with a trueness and transparency in the flavour that is not seen elsewhere. We also believe the white silica sandy soil of this vineyard contributes to the elegant style of this wine. To soften the tannins and enhance the complexity of flavours, look to items like braised pork belly or beef short ribs with savoury and aromatic components.
THE EVOLUTION OF OUR LIBRARY WINES
While the 750ml size of this wine is still slightly too young to fully enjoy now, the 375mls as they always do, have developed at a faster rate and have recently hit their stride.
Plum cake, raw cacao, dark bramble fruit, potpourri and wild black sage greet you on the nose. The structure is firm yet giving and the acidity is balanced. The finish is harmonious, albeit the tannins outlast the other components for a while longer. Feel free to pop and pour to enjoy the youthful energy of this wine, or slowly decant and let it breathe for several hours to meet a more relaxed and wise side of this wine. Tasted April 2016.