2008 Maestoso
LIBRARY RE-RELEASE: Maximum 3 bottles p/p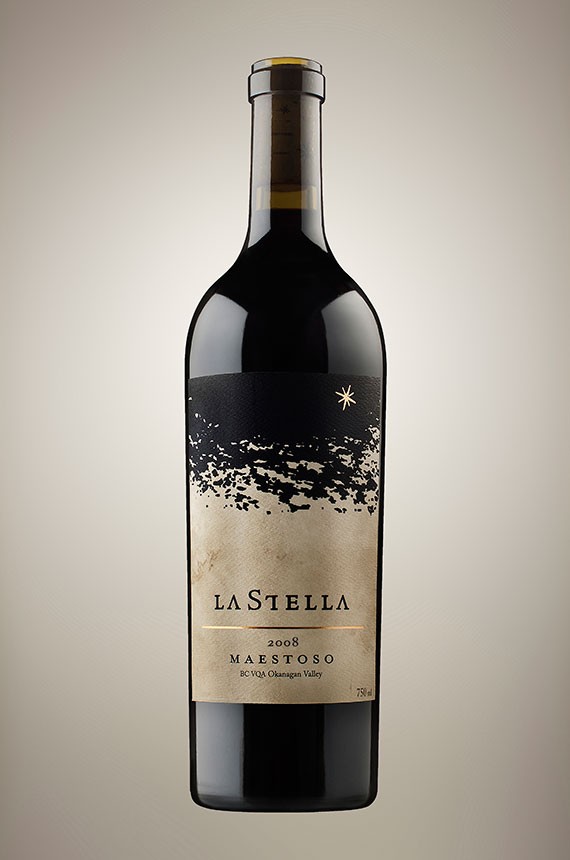 WINEMAKER'S NOTES
This is our flagship wine; the Jewel in the crown. The 2008 growing season was unusually cool but with the perfect September and October, we saw a level of physiological ripeness that hasn't been seen in recent years. The finished wines show a beautiful and balanced level of acidity, great level of phenolic maturity while all along the alcohol levels are under check. In our efforts to build up this already breathtaking and astoundingly rich wine we blended in small amounts of Merlot from our Feuille d' Or vineyard in the golden mile. The 2008 vintage, as compared to previous vintages, is slightly lower in alcohol, tannins are more present and acidity is slightly higher. Always opaque in color, there is a pronounced nose of game, cocoa, cedar, and café mocha. Huge mouthcoating creamy ripe tannins build to an astonishing finish lasting well over a minute.
Food Pairing
You ought to find the best cut of meat and do a simple preparation to allow this wine to speak for itself, and show off all that is has to offer.
THE EVOLUTION OF OUR LIBRARY WINES
Probably the most developed and readily enjoyable vintage of Maestoso to date. A recent vertical tasting of each and every vintage of Maestoso since its inception in 2006, showed the 2008 to be the only wine merely a step or two away from full maturity. Cured meat, blueberry muffins, dark roast espresso and melted dark chocolate ganache dominate the aromatic flavour profile. The creamy rich mouthfeel, combined with velvety soft tannins caress your palate and the finish is very harmonious, showing remarkably well-integrated components. This wine has a beautiful long finish that lasts nearly a minute. A monumental effort. Drink half bottles now and over the next few years. While the 750ml bottles are enjoyable now they are likely going to hit their peak in a year or two. Tasted March 2016.