Balsamico Bianco 500 ml
Trebbiano - Emilia-Romagna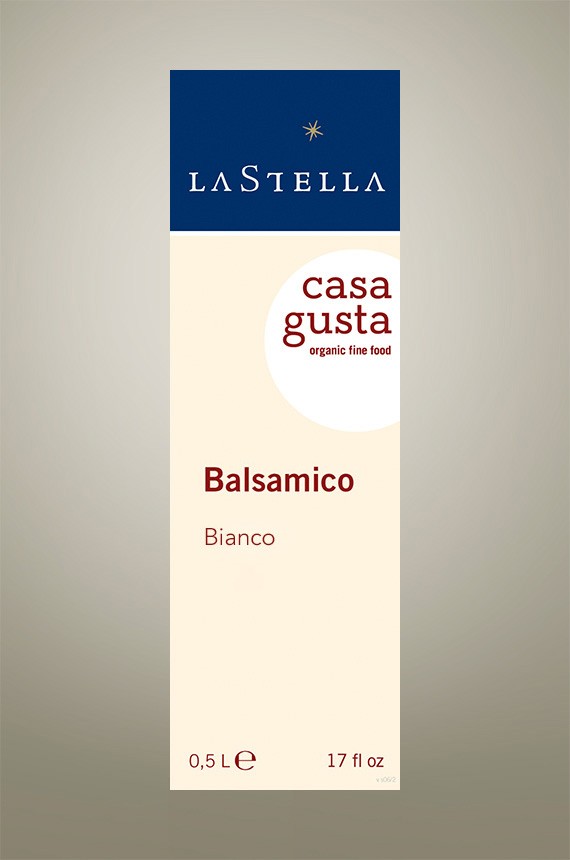 NOTES
LaStella and Italian/German Organic and Biodynamic fine food merchant Casa Gusta (supplier to many of the top Michelin star institutions throughout Europe) came to meet by good fortune and only years later started working together after gaining mutual respect and appreciation for each other's craft. We are friends first before partners.
Since 2010 we have been working with the fine folks at Casa Gusta to bring you the best of Europe's fine foods for your enjoyment.
Our Balsamico Bianco is a highly aromatic and mild vinegar for everyday usage. It is made from traditional Trebbiano grapes native to the Emilia-Romagna province of Italy. The grapes are handpicked and carefully pressed under low pressure. During the natural fermentation process, the white juice turns into vinegar and develops complex flavours.
FOOD PAIRINGS
For all kinds of fresh salads and vinaigrettes. Also excellent for giving structure to light soups.